über podcast index
index of interesting podcasts
search page for names, tags, topics

1) Alex McHugh on Egoism, Mysticism, and Anarchist Tactics
Non Serviam Podcast 26 [2021-02-06]
Alex McHugh (Center For A Stateless Society) discusses egoism, mysticism, and civic institutions; touching on Max Stirner's 'union of egoists' and the ways in which an individual's self interests include all the relationships that the person has. Identity of Self forms in relation with the Other. Mysticism is needed in a world which we perceive only as much of reality as our survival instinct allows us to; while the true reality is beyond our illusory view of the world around us. We can't build a city infrastructure ourselves individually; but we can join together on projects as a collective that entire city can accomplish for the mutual interests of all. We must build the new world first. Note the USSR: after a mass revolution they didn't have institutions already set up, and then in the course of setting them up were created new problems. After the collapse of the soviet bloc, the approach was: "let's just open up free markets," resulting naturally in the same people in power who had simply became capitalists.
2) Cecilia Tan Interview: Has JK Rowling destroyed Harry Potter fandom?
Our Opinions Are Correct Episode 75 [2021-01-14]
A detailed discussion of the effect of J. K. Rowling's anti-trans statements have had on Potter fandom. Tan has written extensively in the Harry Potter realm, millions of words of fanfic, non-fiction, and commentary, explains the ways in which Potter fandom has always been welcoming to trans people and, in fact, draws much of its power in providing a realm for experimenting with self-identity in ways that directly cross boundaries, defy family expectations, and provides survival training through the power of self-determination and magic.
3) Erica Lagalisse: Occult Features of Anarchism
New York Anarchist Book Fair 2020 [2020-09-20]
Lagalisse discusses her book, published by PM Press, which was based upon her doctoral research. She plays a recording of her presentation at London's Freedom Bookshop (recorded 2020-02-07]. See also an off-print chapter in Essays in Anarchism and Religion, Vol 2 (2018) as a PDF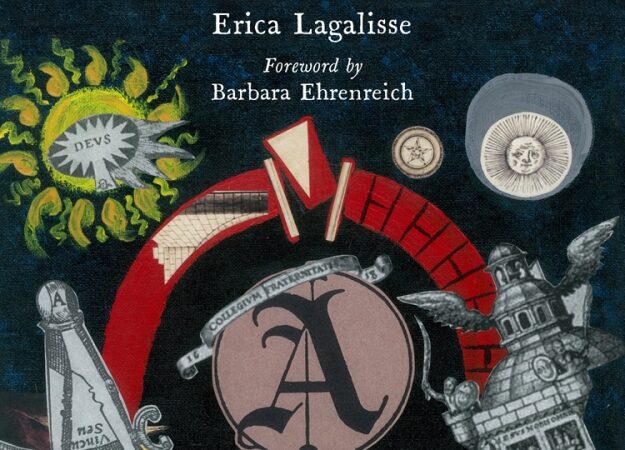 4) The Absurd, Part 1, Thomas Nagel
The Panpsycast Episode 79
a philosophy podcast with Jack Symes, Andrew Horton, Oliver Marley, Gregory Miller
It happened to all of us Jack. Every once in a while the stage collapses. Probably the funniest take you've ever heard on Thomas Nagel's essay "The Absurd" Mortal Questions (1978). A long introduction discusses biblical theory, omni-benevolence, the problem of evil. Stripping away the romanticism of the absurd, Nagel speaks of three main arguments that life is absurd: (1) nothing we do now will matter in a million years (2) we are tiny specks in the infinite vastness of the Universe (3) we are all going to die.
5) The Secret Desert
The Desert Oracle Episode 113 [2020-12-11]
Ken Layne drones his hypnotic spell from the airwaves of Joshua Tree, in this episode he covers the UFO craze of the southwest. "Spies mingled with the believers, planting new stories in new layers… in what rapidly became a pop religion for these unanchored citizens of the desert cities." see also Out in the wild The Guardian, 2020-12007
6) Barry Malzberg Interview Total Dickheads Podcast Part 1, part 2 Memories of Scott Meredith, Donald Wollheim, Philip K. Dick, and his own career as a novelist and critic. see also Bend at the End of the Road(2012), and Breakfast in the Ruins (2007).